Recently, , SCDigest editor Dan Gilmore highlighted supply chain predictions for 2019 from a number of supply chain gurus in our virtual panel. You can find those columns here: Supply Chain Guru Predictions for 2019, and Supply Chain Guru Predictions for 2019 – Part 2.
As promised in those columns, as usual we are also offering the full text predictions from of the gurus highlighted in Gilmore's columns.
Two weeks ago, we published the full text predictions from pundits Mike Regan (TranzAct Technologies); Gene Tyndall (Tompkins International); ; and Dr. Chris Gopal (consultant and academic). See Predictions from Supply Chain Gurus for 2019 – Full Text Version Part 1.)

Supply Chain Digest Says230;

Lean inventories of technical and complex products continue as companies struggle with the just-in-time supply chains they built over the past decade.

---
What do you say?
Click here to send us your comments

Click here to see reader feedback
Last week we published full text predictions from pundits Dr. Michael Watson and Rich Sherman. (See Predictions from Supply Chain Gurus for 2019 – Full Text Version Part 2.)
Wrapping it up, this week with conclude with the full text predictions from Marc Wulfraat and David Schneider.
So let's get right to it, starting with Marc Wulfraat of MWPVL International.
Predictions from Marc Wulfraat of MWPVL International.
My predictions for 2019 focus on e-commerce and the changing retail landscape. Whether we realize it or not, we are living in a unique period of history that is profoundly impacting our world in several important ways.
The backdrop: today's busy consumer no longer has time to shop. People of all age groups, especially young people, are spending inordinate amounts of time on their mobile devices. Consumers order merchandise on-line with little or no thought given to what is involved to make this happen behind the scenes. With the headlong rush to satisfy changing consumer demands, retailers are abandoning rational logic to minimize loss of market share to Amazon.
The rate of change taking place in the retail landscape is unprecedented. Retailers are pushing backwards onto their suppliers for faster service levels and shared e-fulfillment capabilities to support their endless aisle offering. As such, online shopping is causing a subsequent domino effect that is impacting companies in the manufacturing and wholesale distribution sectors. These impacts are most pronounced in North America but they are beginning to also take shape in in many emerging economies.
With this in mind, I predict six important challenges for private industry and governments in 2019. They are:
1. Few people realize that in 2018, Amazon surpassed Walmart in terms of their U.S. distribution footprint. At year-end 2018, we estimate that Amazon operates 141 million square feet of distribution and logistics infrastructure in the U.S. versus Walmart's 132 million square feet. As importantly, it took Amazon only 22 years to build their empire as compared to 49 years for Walmart. Furthermore, in 2019 – 2020, we estimate that Amazon will be adding in excess of 34 million square feet of distribution and logistics infrastructure in the U.S. alone. Walmart on the other hand is retrenching and selling off rest of world assets (e.g. In 2018, Asda Stores with annual revenue of £21.67 Billion was sold to Sainsburys in the UK for £7.3 Billion).
The bottom line is that Walmart will likely continue to spin off under-performing rest of world assets to better defend its core North American business against rival Amazon. In particular, Walmart will focus significant resources on strengthening its on-line grocery business to better compete against Kroger and other regional supermarket chains.
2. While the e-commerce percentage of retail market share is pronounced in the United States, the rest of the world is not far behind and is in some markets it is further ahead. These are not the best of times for retail brick and mortar stores and shopping mall real estate owners, particularly in major metro markets. The traditional retail mall is in need of an overhaul and logistics will play a role in the mall of the future. Shopping malls need to be equipped with logistics hubs to support online shopping for their stores. If retailers can allocate inventory for online orders directly from stores positioned closest to their customers, then they can better compete against Amazon and other e-tailers.
The shopping mall "logistics hub" can play a key role in this process by providing services such as picking up inventory at the stores throughout the day, packing, shipping and last mile delivery services – for all retail stores within the mall. Think of the logistics hub as a shared resource for outbound order fulfillment, last mile delivery, customer pickup and returns drop off functions. The retail mall logistics hub – its time has come.
3. It seems that two-day service level is no longer enough to compete in the online shopping marketplace. With Amazon continuing to raise the bar, other retailers are now seeking ways to accelerate service levels to consumers. Hence the notion of micro-fulfillment centers that are quickly emerging across the country in the back yard of major metro markets that account for half of the US population. These fulfillment centers are beginning to blur the lines between a retail store and a distribution center. They are facilities which are small in footprint but are highly automated to minimize human labor requirements. The goal is to enable same day service levels to customers with a combination of home delivery or click and collect options.
This trend will pose new challenges to an automation industry that has historically generated income from mega projects in large distribution centers located in farm fields. These micro fulfillment centers need lower cost cookie-cutter solutions that can be installed and replicated quickly with minimal customized engineering services.
4. There is a perfect labor storm happening and it will only get worse. Consider these three points: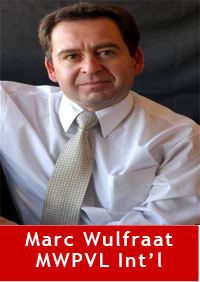 a. On-line shopping is increasingly contributing to the pronounced shortage of blue collar distribution labor resources. Shipping retail units instead of master cases requires hundreds of thousands of warehouse workers and delivery drivers to fulfill and deliver the merchandise to the consumer. After all, the consumer takes care of this work when they go to the store and shop.
b. The aging population will cause the US labor pool to shrink to its lowest level by 2030. Despite a projected population increase to 363 million people by 2030, the percentage of the US population aged 65 or older will increase from 14.5% to 20.3%. If most of these people retire from the labor force then this implies a proportional drop of 5.8% of the available labor pool. Imagine flipping a switch tomorrow and the unemployment rate drops by 5.8% and you get the picture.
c. Lastly, consider that the forthcoming generation of young people are far more technologically advanced than any preceding generation in the history of mankind. Young people simply do not aspire to 'work in a warehouse ' with so many other options to choose from.
The bottom line is that the ability to attract, recruit and retain quality labor resources will increasingly be challenged by this perfect labor storm. The implication is that there will be an explosive increase in the demand for distribution automation technology over the forthcoming decade. The US market is now moving towards population demographics that Western Europe has been contending with for over 20 years. The high levels of automation in Europe are the direct result of labor scarcity and the consequent high cost of labor. The time to pursue automation is now and not when everyone else is jumping on the bandwagon as we quickly approach 2030.
5. Further to the labor shortage point, the massive escalation in online shopping is causing a corresponding increase in the demand for delivery drivers. This is putting tremendous pressure on Amazon, USPS, UPS and FedEx to support a B2C delivery system whereby the package to delivery ratio is 1:1. Amazon is now going so far as to provide financing assistance to entrepreneurs willing to start-up courier companies dedicated to supporting Amazon's growth. By our estimates, if Amazon grows retail sales by 22% in 2019 then this will generate an additional 1.6 Billion packages in the U.S. alone. Assuming an average of 150 deliveries per driver per day, this implies an increase of over 29,000 full-time drivers required in 2019 just for Amazon. This implies an increase of roughly 60,000 delivery drivers to support online shopping in 2019 given that Amazon has roughly half of the online market share. This is a significant increase given that we are already facing a labor shortage in the transportation sector.
6. Lastly, governments will be challenged with the 'transportation apocalypse' already being created by online shopping and the projected increase in the number of delivery vehicles congesting city streets. The lure of unlimited free shipping is causing far more traffic volume than cities were ever designed to support. With projected annual growth rates of online shopping in the range of 20+%, we will effectively double the number of delivery trucks over the next five years and this is entirely unsustainable. These projections imply massive problems ahead in terms of packaging waste, traffic congestion, fuel waste and greenhouse gas emissions from trucks and cars. When cars are moving slower than a horse and cart, governments have to step in and legislate changes.
As such, governments will increasingly determine new ways to divert delivery vans away from city cores during peak daytime traffic hours. The city of London, England has already imposed multiple restrictions and fees to reduce core city traffic during daytime hours and my prediction is that more cities will start taking action to restore quality of life.
---
Predictions from Rich David Schneider of David K. Schneider and Associates
Surface transportation in the US continues to have capacity constraints in lanes and modes that support energy and infrastructure improvements, even if the broad economy cools off. Think of the materials consumed by petroleum production and any highway/construction. Expect flatbed trucks to be hard to source outbound for markets like Houston, Dallas, Atlanta, Chicago, and Los Angeles. If you are building a new DC or purchasing pallet rack for an expansion, expect deliveries to be late and more expensive. Temperature Control carriers continue to see robust rates and solid demand for moving protein and produce, enough demand to drive up rates for non-food products and beer.
Blockchain solutions in global transport continue to grow – but the few initiatives offer more visibility or value than what is already available in existing stitched together systems. One or two far thinking developers are looking past the basics of transport with blockchain, with solutions that build trading platforms for small sellers to contract with buyers, using blockchain to address KYS/KYB (Know Your Seller / Know Your Buyer), Contracting, Certifications, Customs, Payments. Watch for one of these trading platforms break out of Alpha and Beta testing mode into a real offering.
(See More Below)
CATEGORY SPONSOR: SOFTEON

Learn More about Softeon's Innovative Supply Chain Solutions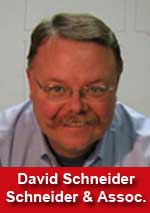 Petroleum and Liquid Natural Gas exports continue to grow, putting pressure on ports with export facilities. Energy companies that use the Port of Houston are already complaining about how the mega container ships restrict traffic in the port due to their size. LNG exports will grow as more liquefaction plants come online, with Cheniere Energy's Sabine Pass facility in Louisiana and the new Corpus Christi liquefaction plant leading the way. Other existing LNG liquefaction plants, like Dominion's Cove Point LNG in Maryland, are landlocked or, in the case of the Kenai LNG plant in Alaska, too small to be efficient. Plants with room to expand, Like Camron LNG in Hackberry Louisana and Freeport LNG on Quintana Island, Texas startup in 2019.
Pipelines continue to be the challenge for moving oil and gas from production fields to refineries and LNG terminals. Oil production in West Texas creates large amounts of Natural Gas and NGL that need to flow over pipelines that currently do not exist. Crude oil pipelines out of the Permian basin come online in 2019, helping to overcome the contango between WTI and Brent crude prices, but producers will flare off millions of dollars of natural gas and NGL because of the lack of transport infrastructure.
Oil prices continue to trade below $50bbl, holding back natural gas as a motor fuel. Even if the cost of natural gas drops below zero (which it did in West Texas in November and December 2018) the cost of the infrastructure and engines needed to use NG as a motor fuel remains unjustified from an economic perspective. Local conditions, pipeline capacity, and road use taxes will have more impact on the price of diesel than the price of oil.
Lean inventories of technical and complex products continue as companies struggle with the just-in-time supply chains they built over the past decade. Technology does not overcome the challenge of managing these complex networks, as more of the problem is a lack of understanding and mental ability of the humans behind the networks. Because of a lack of adequate knowledge and ability in the human arts of relationship management and communications, most companies will see component inventories grow as customers increasingly demand on-time/as promised delivery. Inventory managers faced with variable supply performance will set higher service level values and lead times in their stock planning systems, driving safety stocks up.
While tariffs catalyze the re-shoring and near-shoring movement out of China, digital production of materials creates more fundamental changes to basic production and pricing concepts. One example is how flexible food packaging is changing with the development of highspeed digital printers for ink on plastic film production. The MOQ for many lithographic processes is over 250,000 impressions, with economical pricing not happening until the 1MM impressions and 30+ day lead-times, creating too much stock to carry. Packaging manufacturers using the latest digital printers can print almost any design in MOQs of 1,000 units with 10-day lead-times. This trend is just starting to tip to the domestic sources. Moreover, this digital printing of flexible packaging supports more mass-customization and decreases packaging waste.
---
And that wraps up our predictions for 2019.
Any reaction to any of these 2019 predictions? Which did you like best and why? Let us know your thoughts at the Feedback section (email) or button below.

–


Source link
thanks you RSS link
( http://www.scdigest.com/ontarget/19-02-26-2.php?CID=15229)